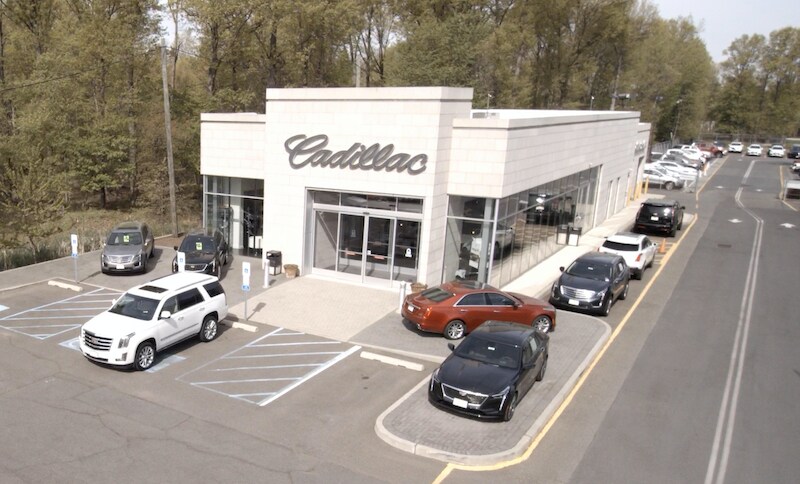 Cadillac Dealership Near Colts Neck, NJ
Buying or servicing a Cadillac should be a manageable process. Fortunately for Colts Neck customers, Malouf Cadillac is just a short drive away. We are known as the most reliable Cadillac dealership near Colts Neck. Our organization will provide every customer with an experience that is tailored to their needs. We offer each Colts Neck customer a large variety of vehicles plus excellent customer service. In addition, our team guarantees to assist you with the best practice from all viewpoints. So visit Malouf Cadillac near Colts Neck for an all-around outstanding encounter.
New Cadillac Dealership Near Colts Neck, NJ
Purchasing a new Cadillac could be a hectic encounter. Fortunately for each customer, at our Cadillac dealership near Colts Neck, the Malouf team will ensure each customer is accommodated in a stress-free manner. Once customers meet our team, they become regular shoppers due to our excellent customer service, reliability, and an abundance of attractive offers. While browsing our inventory, we suggest utilizing our filter tool to simplify your next Cadillac search if you run into any challenges. Our Cadillac sales experts will present you with the necessary knowledge to assist you in determining which vehicle best suits your needs. We offer plenty of models like the CT5, XT4, XT5, and much more! Once you've decided, our financing team will work with you to choose the price or lease options that best fit your financial obligations. We attempt to make the process stress-free, and we trust that you'll be satisfied that you selected us as your go-to Cadillac dealership near Colts Neck.
Pre-Owned Cadillac Dealership Near Colts Neck, NJ
If you're looking to obtain a trustworthy pre-owned vehicle, make sure you visit Malouf Cadillac near Colts Neck. Here at Malouf Cadillac, we understand the pre-owned car buying confrontation can be complicated. That's why we are enthusiastic about granting you a simplistic car buying experience plus a comprehensive inventory of pre-owned vehicles. A bulk of our pre-owned selection consists of Cadillac models, but we offer other makes and models. So regardless of the car you desire, we'll find the ideal pre-owned option for you! But if you're looking for a Cadillac with limited warranty coverage, check out our assortment of certified pre-owned Cadillacs'. Each of these models has passed a rigorous 172 point vehicle inspection. Later they are awarded a one-year unlimited miles limited warranty. In addition, we offer a vehicle history report and roadside support for each customer.
Cadillac Service Center Near Colts Neck, NJ
Have you noticed that your Cadillac is operating strangely? If so, we suggest attending the Malouf Cadillac's service center near Colts Neck. Our team is equipped with the proper tools and is prepared to fix any challenge that comes its way. In addition, our mechanics know your Cadillac better than any ordinary repairman. Therefore, it is suggested that you have your Cadillac in for routine service. Routine service and maintenance are expected for your Cadillac to stay in peak running condition. Despite the service, your Cadillac requires, make sure you schedule it at Malouf Cadillac's service center near Colts Neck, the number one service center in the area. You can trust the service team at Malouf Cadillac will provide you with excellent service at competitive rates. We promise your Cadillac will be in top operating condition once it leaves our service center!