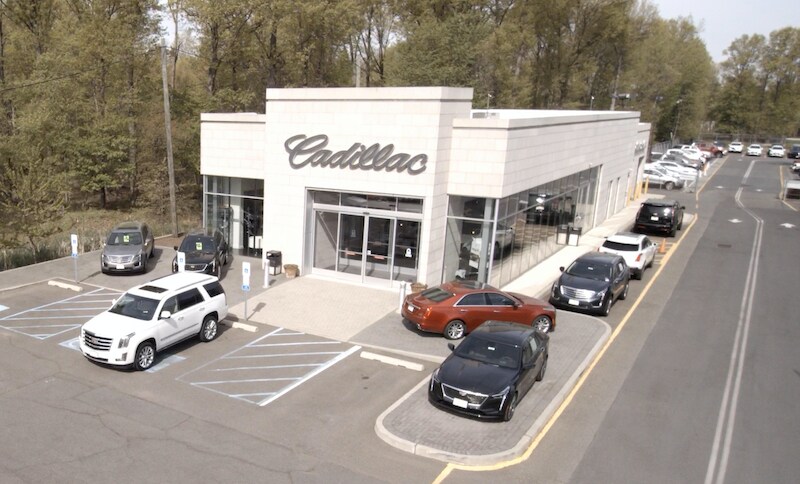 Cadillac Dealership Near Manville, NJ
If you're searching for a reputable Cadillac dealership near Manville where the staff is ready to do whatever it takes to satisfy your needs, then you're in luck! Homeowners in Manville are just a short drive from Malouf Cadillac! Our team guarantees to provide each customer with a unique and memorable automotive experience. We have been distinguished from others due to our extensive inventory of new and pre-owned Cadillacs, plus superior customer service tailored to your specific needs. Furthermore, our staff recognizes that there are plenty of Cadillac dealerships near Manville. That's why we will provide you with the best experience in every automotive aspect. So, if you are looking to purchase a Cadillac or your current vehicle requires service, make sure you visit the top Cadillac dealership near Manville today!
New Cadillac Dealership Near Manville, NJ
The process of purchasing a new Cadillac could be strenuous. However, here at Malouf Cadillac near Manville, our devoted staff will make sure to take the extra step to ensure your journey in purchasing a new Cadillac is as simple as possible. Our Manville customers usually become regular shoppers due to our honesty, large selection of vehicles at engaging rates, and superior customer service. It is suggested that you utilize our filter tool while browsing our inventory for your next Cadillac. In addition, our Cadillac sales professionals will accommodate you with the necessary knowledge to help you decide whether you are looking into models like the XT5, XT6, CT4, or any other Cadillac. We will help you find a vehicle that meets all your automotive necessities. Once you've obtained the car that matches your style, our Cadillac financing team will work with you to figure out the ideal price or various lease options customized to your financial needs. We strive to make the method as smooth and stress-free as possible, and we trust that you'll be happy that you picked us as your favored Cadillac dealership near Manville, NJ.
Pre-Owned Cadillac Dealership Near Manville, NJ
Buying a pre-owned vehicle could be a complicated process, but fortunately for Manville residents, we make the entire process stress-free at Malouf Cadillac. Each pre-owned vehicle we obtain goes through an inspection process to confirm it is safe to drive. Most of our pre-owned cars are Cadillac models, but we also provide other brands. In addition to your average pre-owned vehicle, we also offer certified pre-owned Cadillacs with limited warranty coverage for those inquiring about a car with more security. Each certified pre-owned Cadillac has passed a rigorous 172 point vehicle inspection. Following the vehicle inspection, each vehicle is awarded a one-year unlimited miles limited warranty. Our staff wants to make sure you are comfortable and have peace of mind when driving one of our vehicles. In addition, every certified pre-owned Cadillac comes with a vehicle history report and roadside assistance. So make sure you visit Malouf Cadillac near Manville to purchase a pre-owned vehicle today!
Cadillac Service Center Near Manville, NJ
In addition to our extensive inventory of new, pre-owned, and certified pre-owned Cadillac models, Malouf Cadillac is also furnished with one of the most dependable service centers in the region. So, has your Cadillac has been operating unusually or making strange noises, please visit the Malouf Cadillac service center near Manville. The Malouf Cadillac service center is loaded with Cadillac technicians who have been thoroughly trained and ready to repair any challenge at hand. Our technicians know your Cadillac better than any ordinary mechanic. Therefore, it is recommended that you have your Cadillac in for regular service. Standard service and maintenance are imperative for your Cadillac to stay in peak operating condition. Regardless of the service your Cadillac requires, make sure you schedule it at Malouf Cadillac's service center near Manville, the number one rated service center in the area. You can trust the service team at Malouf Cadillac to give you high-quality service at competitive rates. We promise to make sure your vehicle is safe to drive at the Malouf Cadillac service center near Manville.