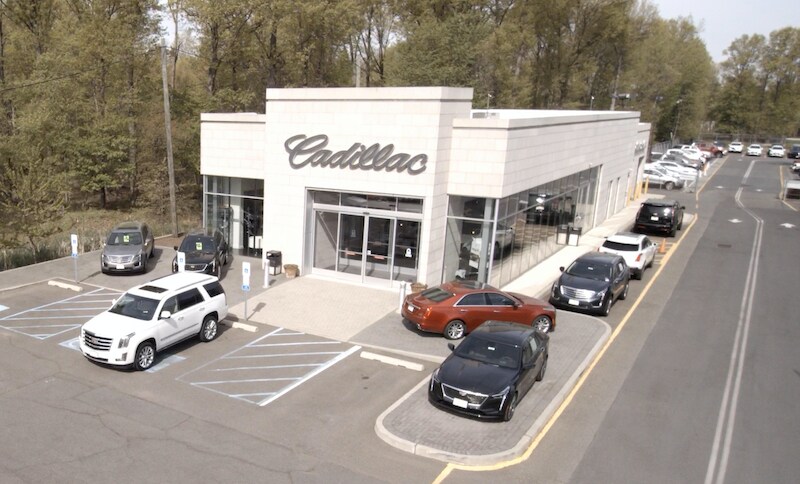 Cadillac Dealership Near New Brunswick, NJ
Are you surveying the internet for a reputable Cadillac dealership near New Brunswick that will present you with a trustworthy car buying or service experience while avoiding all the undesired hassle? If so, then we have excellent news for our New Brunswick shoppers! At Malouf Cadillac, our company promises to provide each customer with a unique automotive encounter. Current and previous customers become life-long members of the Malouf family due to our highly-rated customer service, extensive inventory of new and pre-owned Cadillacs, and impeccable service center. Our devoted team understands that there is an excess of Cadillac dealerships that you can choose to visit near New Brunswick that will accompany you through your automotive experience. That's why we guarantee to provide you with the best experience in all aspects. We want you to be confident that you picked the right Cadillac dealership near New Brunswick. Our team is ready to escort you through the process, and we hope to see you soon.
New Cadillac Dealership Near New Brunswick, NJ
Acquiring a new Cadillac could be a vigorous process. Still, here at Malouf Cadillac near New Brunswick, we promise to make the method simple, so you leave the dealership in the Cadillac that meets all your aspirations as quickly as possible. Our customers typically become lifelong members of our automotive family due to our superior customer service, dependability, and extensive selection of Cadillacs at attractive offers. First, check out our online inventory of new Cadillacs. While browsing our inventory, we suggest you take advantage of our filter tool to simplify your next Cadillac search if you run into any difficulties. Our Cadillac sales team will provide you with the fundamental knowledge to help you decide which vehicle to purchase, whether you are looking into models like the CT5, CT4, Escalade, or any other Cadillac. Our staff will help you find the model that meets all your automotive requirements. Once you've made your choice, our highly adequate Cadillac financing team will work with you to figure out the perfect price or various lease options customized to your financial needs. We strive to make the process as smooth and stress-free as possible, and we trust that you'll be glad that you chose us as your preferred Cadillac dealership near New Brunswick, NJ.
Pre-Owned Cadillac Dealership Near New Brunswick, NJ
If you're in the market and looking to buy a pre-owned Cadillac, it would be best to visit Malouf Cadillac near New Brunswick. Here at Malouf Cadillac, we understand the pre-owned car buying encounter can be tricky. That's why we are ready to present you with an easy car-buying experience, plus a large inventory of pre-owned vehicles and helpful staff to guide you through the process. Most of our pre-owned vehicles are Cadillacs, but we also offer other brands. So regardless of the car you seek, we'll find the perfect pre-owned vehicle for you! But if you're searching for a Cadillac with limited warranty coverage, check out our selection of certified pre-owned Cadillacs'. Each of these vehicles has passed a rigorous 172 point vehicle inspection. Then they are awarded a one-year unlimited miles limited warranty. In addition, we want you to be stress-free when driving one of our vehicles. So we also offer a vehicle history report and roadside assistance for every customer.
Cadillac Service Center Near New Brunswick, NJ
Is your Cadillac operating unusually or making peculiar noises? If so, visit the Malouf Cadillac service center near New Brunswick. The Malouf Cadillac service center is loaded with certified Cadillac mechanics who are thoroughly trained and ready to correct any challenge at hand. Our team knows your Cadillac better than any standard mechanic. Therefore, it is advised that you have your Cadillac in for routine service. Conventional service and maintenance are imperative for your Cadillac to stay in peak operating condition. Whatever aid your Cadillac needs, make sure you schedule an appointment at Malouf Cadillac's service center near New Brunswick, the highest-rated service center in the region. You can trust the service team at Malouf Cadillac will present you with excellent service at ambitious rates. We pledge to have you back on the road as soon as possible in a vehicle that's safe to operate.