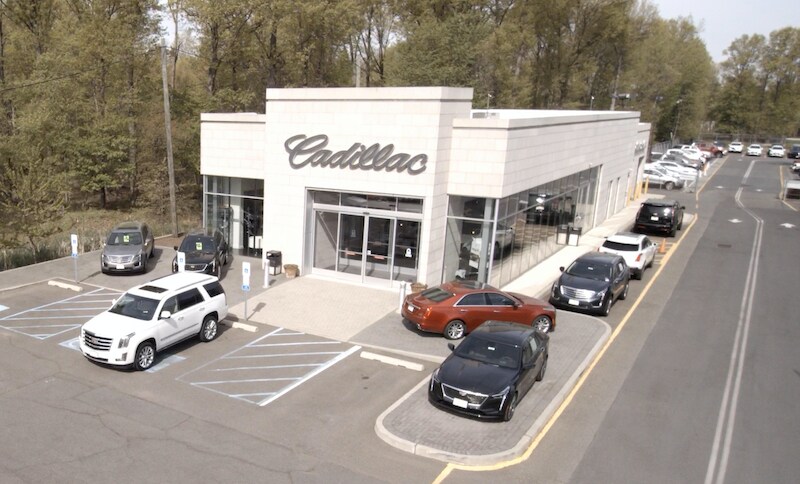 Cadillac Dealership Near Roosevelt, NJ
The method of determining which Cadillac dealership near Roosevelt is ideal for visiting could be complicated. Fortunately, the number one Cadillac dealership is a quick drive from your hometown of Roosevelt. Our organization, Malouf Cadillac, is the leading dealership in the area, and our staff will do anything to ensure your needs are adequately taken care of in a timely fashion. Previous shoppers identify Malouf Cadillac due to the comprehensive inventory of new and pre-owned Cadillacs and extraordinary customer service tailored to your particular needs. Our devoted staff understands there's plenty of Cadillac dealerships you can choose to visit near Roosevelt, who are prepared to guide you through the process. That's why we promise to offer you the best encounter from all perspectives. We want you to be positive that you picked the right Cadillac dealership near Roosevelt. We hope to see you soon so your automotive adventure can begin.
New Cadillac Dealership Near Roosevelt, NJ
Purchasing a new Cadillac will be a simple process when visiting Malouf Cadillac. Our shoppers enjoy their experience so much that they become lifelong clients due to the outstanding customer service, dependability, and comprehensive selection at fascinating rates provided to them. First, browse our inventory of new Cadillacs. We suggest utilizing the search filter tool to make the process effortless. Then, our Cadillac sales experts will grant you the necessary knowledge to help you decide which Cadillac best accommodates your needs. We have models like the CT5, CT4, Escalade, or any other Cadillac. Once you've picked the vehicle for you, our Cadillac financing team will work with you to conclude the perfect price or multiple lease options customized to your financial needs. We strive to make the process as stress-free as possible and trust that you'll be happy to pick us as your favored Cadillac dealership near Roosevelt, NJ.
Pre-Owned Cadillac Dealership Near Roosevelt, NJ
Our team realizes that not every car shopper is searching for a new vehicle. This is why we offer our customers an extensive selection of pre-owned Cadillacs at affordable rates. At our organization, we understand that buying a pre-owned car may be challenging. That's why we are passionate about granting you an easy car-buying experience. In addition, we present every shopper with a large selection of pre-owned Cadillacs and an accommodating staff to escort you through the method. Most of our pre-owned vehicles are Cadillacs, but we also offer other makes and models. So regardless of the pre-owned vehicle you're searching for, our staff will be able to support you throughout the method until you find the perfect match for your needs. But if you're searching for a Cadillac with limited warranty coverage, check out our large variety of certified pre-owned Cadillacs'. Each of these models has relinquished a rigorous 172 point vehicle inspection. Then they are bestowed a one-year unlimited miles limited warranty. In addition, we want you to be stress-free when driving one of our vehicles. So we also offer every customer a detailed vehicle history report and roadside assistance in case of an emergency.
Cadillac Service Center Near Roosevelt, NJ
It is critical to make sure your vehicle is in top operating condition. So, if you've noticed that your Cadillac is driving unusually or making strange noises, it might be time to visit a Cadillac Service center that you can trust! Here at Malouf Cadillac's service center near Roosevelt, we have a fully stocked station with certified Cadillac technicians who have been adequately qualified and furnished to fix any task that comes their way. Our mechanics know your Cadillac better than any ordinary technician. Therefore, it is advised that you have your Cadillac in for service. Conventional service and maintenance are essential for your Cadillac to preserve its overall lifespan. Whatever service your Cadillac demands, make sure you schedule it at Malouf Cadillac's service center near Roosevelt, the highest-rated Cadillac service center in the area. We promise to have you back on the road as soon as possible in a vehicle that's safe to operate. You can trust the highly trained service team at Malouf Cadillac to give you the best deals and even better service at our location.