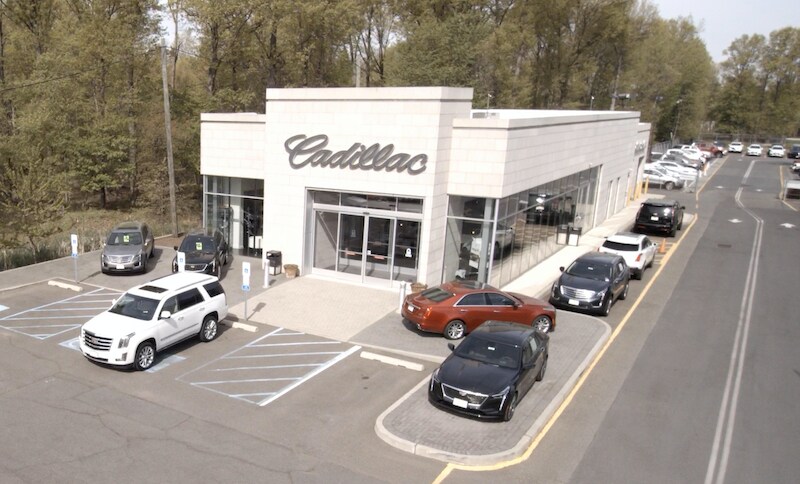 Cadillac Dealership Near Somerville, NJ
Searching for the right Cadillac dealership can be difficult. Luckily if you're searching for a Cadillac dealership near Somerville, then it becomes relatively easy. The decision is simple when you choose Malouf Cadillac as your go-to Cadillac dealership. At our dealership, we always put the customer first and reach their requirements every time. Here at Malouf Cadillac, we are known for the positive environment we present to our customers. We also have employees that make sure every customer is pleased in a timely fashion. Our buyers become lifelong customers due to our extensive inventory and employees that create the perfect car buying experience. Our team realizes there are lots of other Cadillac dealerships near Somerville that you can visit. This is why we do our best to stand out amongst the other dealerships. We guarantee to provide you with the best experience from all perspectives. We want you to be convinced that you chose the right Cadillac dealership. We hope to see you soon!
New Cadillac Dealership Near Somerville, NJ
Malouf Cadillac is the best place to purchase a new Cadillac near Somerville, NJ. Our Somerville buyers are swept off their feet once they've seen our fully-stocked inventory of new Cadillacs. If a new Cadillac is what you seek, check out our online inventory. Your search for a new Cadillac should be effortless, but if the search becomes difficult, we advise you to take advantage of our vehicle research tool to simplify your next Cadillac search. Our Cadillac sales specialists will present you with the necessary information to help you decide whether you are looking into models like the CT4, XT5, XT6, or any other Cadillac. You can be optimistic that our staff will aid you in finding the model that meets your specifications. Once you've made your decision, our financing staff will make sure all the numbers work so you can leave our dealership with the Cadillac you desire at the price that fits works for both of us. We strive to make the process as smooth and stress-free as feasible, and we trust that you'll be glad that you chose us as your favored Cadillac dealership near Somerville, NJ.
Pre-Owned Cadillac Dealership Near Somerville, NJ
Buying a pre-owned vehicle may be tricky. It is a considerable risk considering you don't know the complete condition of the car and what it's been through. Luckily for you at Malouf Cadillac, all of our pre-owned vehicles come with a vehicle history report so you can get a better understanding of the vehicle. Our team is ready to present you with a large inventory of pre-owned vehicles. These vehicles consist of Cadillacs, plus other brands as well. The other brands consist of Chevys, Fords, Lincolns, and much more! Regardless of what you're looking for, we will help you find the perfect match. If you want to purchase a Cadillac with limited warranty coverage, then our certified pre-owned selection is the place you'll find your next car! Each of these models has passed a rigorous 172 point vehicle inspection. Then they are awarded a one-year unlimited miles limited warranty. We want you to have peace of mind while on the road, so we will also provide you with the vehicle history report and roadside assistance.
Cadillac Service Center Near Somerville, NJ
Is it time for your Cadillac to visit a service center? Has it been making peculiar noises or driving in an unordinary manner? If so, take a trip to the Malouf Cadillac service center near Somerville. The Malouf Cadillac service center is recognized for effective and time-efficient work. We make this possible due to our certified mechanics that know your vehicle better than anyone else. They will be able to fix any task at hand. It is advised that you have your Cadillac in for service regularly. Regular service and maintenance are essential for your car to stay in peak running condition. Whatever the service is that your Cadillac requires, make sure you schedule it at Malouf Cadillac's service center near Somerville. You can rely on the service team at Malouf Cadillac to give you excellent service at competitive rates and have you back out on the road in no time.